Many years ago we introduced generic settings so that all of our email clients could set their mail servers as
mail.cheaperdmains.com.au
to pick up their mail. We still maintained backward compatibility so that clients could continue to directly collect their mail from individual servers however due to a recent uptick in malicious activity we are now having to close this service down.
Please check and, if necessary, update your email settings prior to the 24th of October. We have also contacted affected clients we have detected using the settings via email.
Here is a screenshot where you can see the correct incoming mail server as shown in MS Outlook as an example.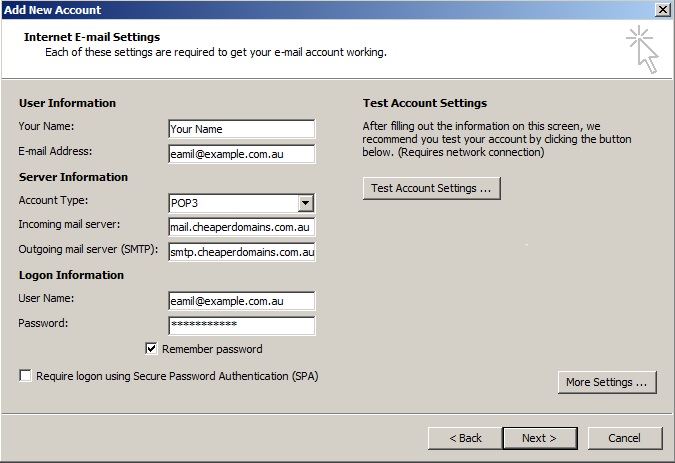 Below are some Questions and answers which may assist you.
What does this mean to you?
We need you to check all your computers, phones, pads and laptops and check the incoming mail server. If you see it set as yourdomain.com.au, mail.yourdomain.com.au or host01.cheaperdomains.com.au please update it to mail.cheaperdmains.com.au. All other settings should remain the same.
When will the legacy service be closing down?
The service will be
unavailable after Monday the 24th of October 2016.
What happens if I don't update my settings after this date?
You will no longer be able to pick up your emails on that device until you update the settings.
When should I make the changes?
As soon as possible, the 'new' settings have been in place for several years.
What should I do if I have any problems?
Contact cheaper domains support via Chat on our website or call our office on 1300 553 853