This article describes how to configure your signature in the webmail facility.

Requirements
- Cheaper Domains Based Email Address
- Password
1. Login to Webmail
2. Click on Settings in the top right.
3. Select Identities which is the 3rd option in the first column on the left.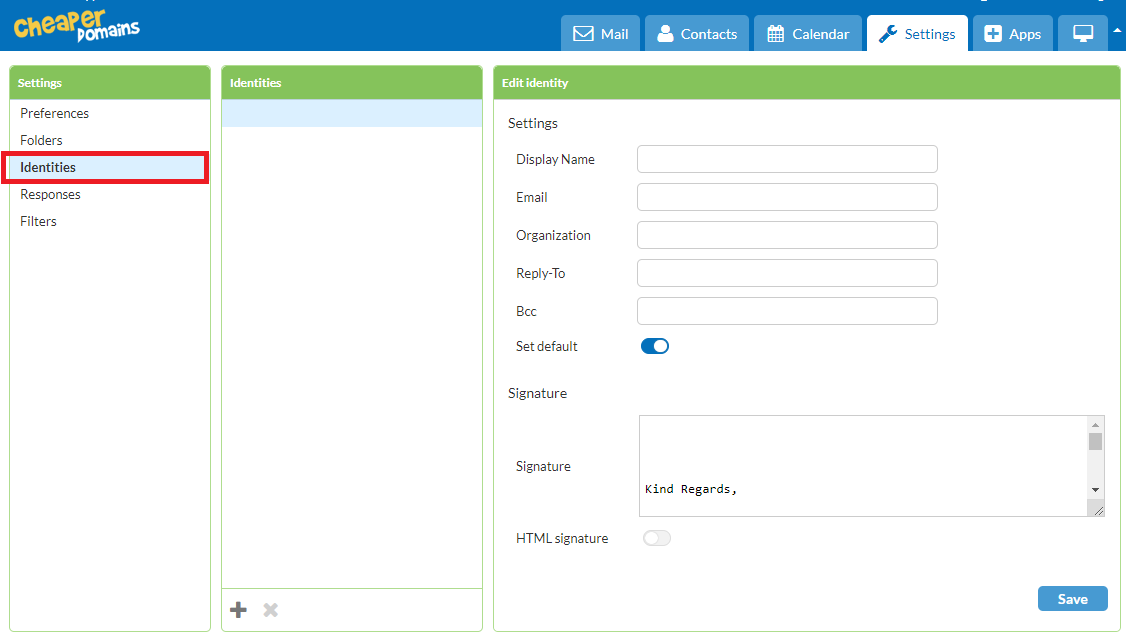 4. This will give you a list of the identities created on this account, typically there will only be one... Click on this.
5. Scroll down and you will see a box for the Signature which supports HTML formatted text.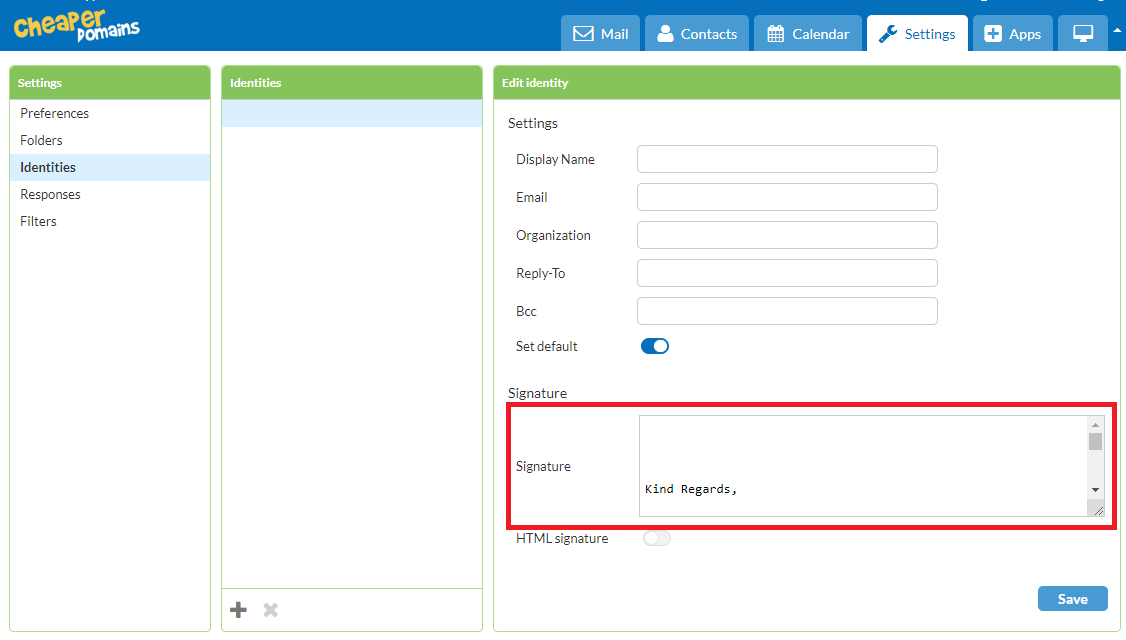 6. Adjust signature and click Save.

Note: If you want an image in your Signature click the picture icon (part of the font menu) to upload an image of your choice for your signature.