You can use our Weebly website editor to link icons to your various social media accounts with Facebook, Twitter, Mail etc.

To do this open the Weebly website editor and go to the 'Build' tab which is the first one that loads.  Scroll down on the left you will see a tile called "Social Icons"  Drag and drop this onto your website where you would like the icons to appear.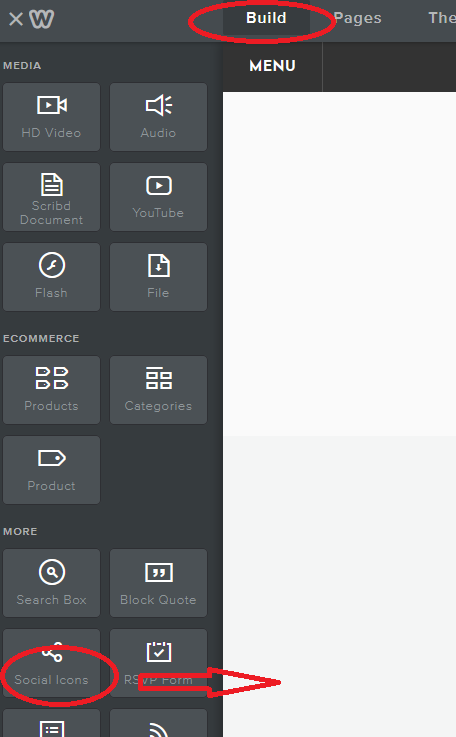 Click on the icons when the page renders and you will see 'Manage Icons' click this to get a list of all the options available.  Select the ones you want and don't forget to enter the URL of your profile for each one you wish to use.  Icons which arn't linked to a profile won't appear when the site is published.